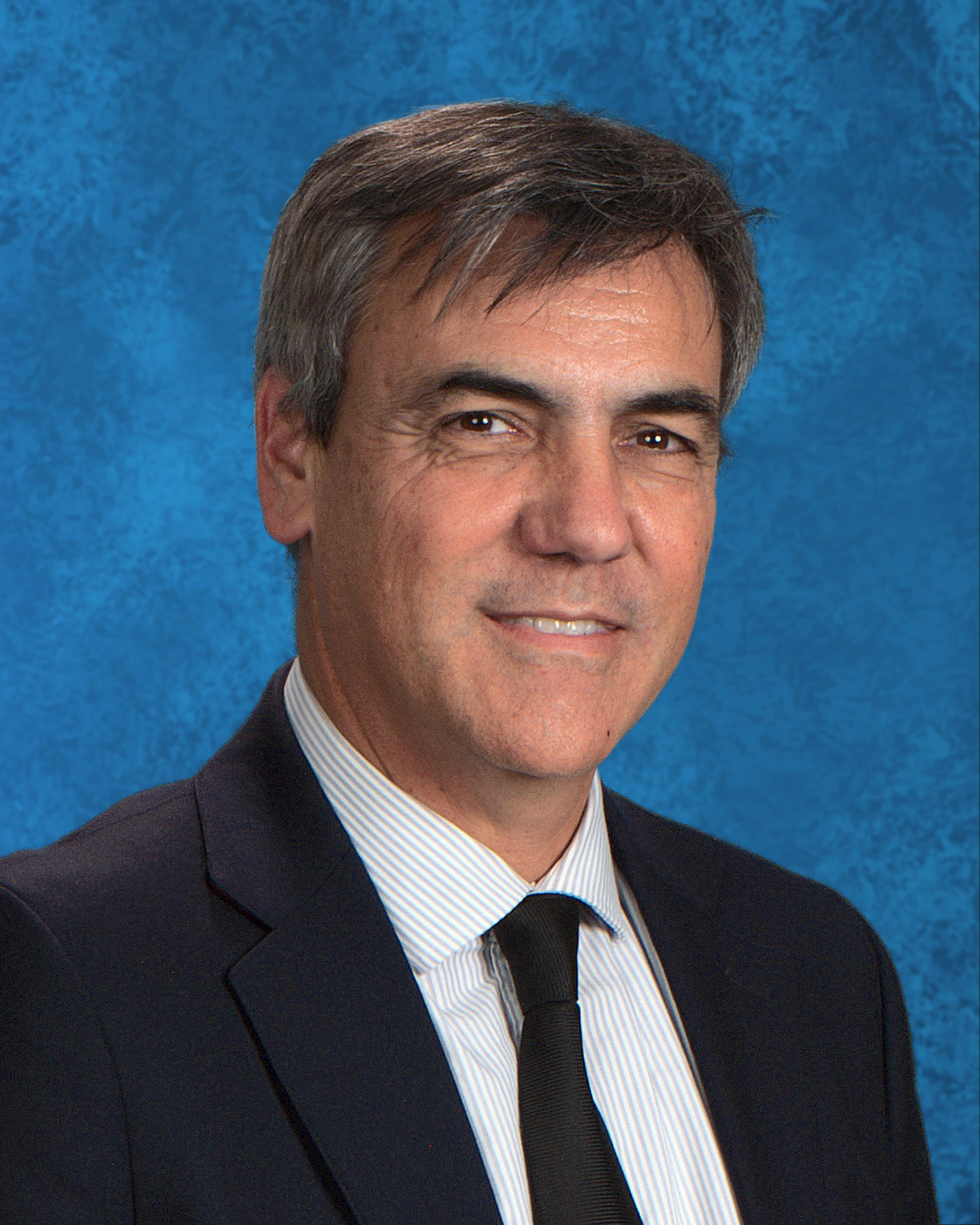 Principal's Page/Página del Director
Queridas familias de WMS,
Voy a empezar esta carta presentándome; mi nombre es Carlos de la Barrera y soy el nuevo Director Ejecutivo de WMS. El año pasado fuí el director de NWS donde también seguiré como Director Ejecutivo durante este año académico 2022-23.
Estoy muy contento de ser su Director Ejecutivo contando con el apoyo del Sr. Harnett, Director Asociado, la Sra. Haddad, Asistente del Director y la Sra. Goodell-Pelletier, Asistente del Director. Yo estaré 60% de mi tiempo en la WMS y 40% en NWS. Durante mi estadía en la NWS, el Sr. Harnett estará encargado de supervisar la escuela WMS. La supervisión de grados continuara como el año pasado: la Sra. Goodell-Pelletier supervisara 6to grado, el Sr. Harnett 7mo; y la Sra. Haddad 8vo; yo supervisaré el programa Bilingüe.
Mi visión es la de continuar mejorando el trabajo académico y de la cultura del colegio que empezó el Dr. Wade, asegurándome que los estudiantes de WMS sean exitosos académicamente y que contribuyen positivamente a la sociedad.
Pero para conseguir estos objetivos, nuestra responsabilidad es el de ayudar a mejorar el carácter emocional y social de nuestros alumnos, para que puedan ser exitosos como profesionales, con sus futuras familias y con la comunidad. Nosotros también somos responsables de proveer un ambiente escolar donde los estudiantes, los padres, los miembros de la comunidad y el personal de la escuela se sientan respetados, valorados, donde compartimos un ambiente que es seguro y todos son bienvenidos.
Este es un esfuerzo monumental, que para que sea exitoso, depende de que los alumnos, personal de la escuela, padres, y la comunidad trabajemos juntos en equipo y siempre con la premisa de respetarnos unos a otros, hasta cuando estamos en desacuerdo.
En la escuela estamos planeando actividades divertidas para los estudiantes, tales como clubes, para promover un balance entre las altas expectativas académicas y actividades de recreación. Al mismo tiempo, la expectativa es que todos los estudiantes sean respetuosos, amables y que sigan las reglas del distrito (no usen el celular en la escuela, vengan en uniforme, se abstengan de agresiones físicas y verbales, etc.)
Para alcanzar las altas expectativas de éxito académico para TODOS los estudiantes, debemos empezar considerando que es el derecho de todos los alumnos de aprender y de los maestros de poder enseñar.
Los estudiantes que tienen comportamientos que interrumpen la enseñanza, le quitan la posibilidad de aprender a los demás y a la maestra de poder enseñar. Nuestro plan es de darle el apoyo necesario a los estudiantes que están agraviados y al mismo tiempo prevenir futuras interrupciones de aprendizaje debido a comportamientos. Como les comentaba anteriormente, todos tenemos que colaborar en equipo para crear un ambiente de aprendizaje positivo para nuestros alumnos de WMS.
Espero poder conocerlo a usted y a su familia muy pronto. Vamos a tener un año fabuloso y seguido de muchos años más de éxitos.
El distrito invitará a todos los padres a participar en dos encuestas, una en otoño y una en primavera para saber cuál es su opinión y usarla para crear la mejor escuela para todos.
Por favor, déjenos saber si tiene alguna pregunta o preocupación.
Muchas gracias.
Respetuosamente,
Carlos de la Barrera, Director Ejecutivo de NWS y WMS
Dear WMS families,
Let me start by introducing myself; my name is Carlos de la Barrera and I am WMS's new Executive Principal. Last year I served as the NWS principal, where I will also continue to serve as Executive Principal during the 2022-23 academic year.
I am very excited to be your Executive Principal along with Mr. Harnett, Associate Principal, Ms. Haddad, Assistant Principal, and Ms. Goodell-Pelletier, Assistant Principal. I will be at the WMS building 60% of my time and the other 40% at NWS. During my time at NWS, Mr. Harnett will be responsible for the WMS building. Regarding the grade level supervision, we will keep the same assignments for the administrators as last year­­--Ms. Goodell-Pelletier will be assisting 6th grade, Mr. Harnett 7th grade, and Ms. Haddad 8th grade; I will supervise the Dual Language Program.
My vision is to continue improving Dr. Ware's WMS academic and culture vision, by ensuring that WMS students strive academically and as positive contributing members of our society.
In order to achieve this vision, it's our responsibility to support the development of our students' character, social and emotional, so they succeed professionally and in building healthy relationships with their own families and surrounding communities. We are also responsible for providing a school environment where students, parents, community members, and school personnel are respected, valued, and share a safe and welcoming school environment.
This is a huge undertaking that, in order to be successful, it relies on school personnel, students, parents, and community members working together, collaborating as a team, and always respecting each other, even when in disagreement.
At the school level, we are planning engaging and fun activities for the students, such as clubs, to promote a balance between high academic achievements expectations and leisure activities. At the same time, we expect all students to be respectful, kind to each other, and to comply with our district policies (no cell phone usage, uniform, refraining from physical and/or verbal aggression, etc.)
Attaining our high academic achievement expectations for ALL students, starts with the understanding that it is the right of every student to learn and for teachers to teach. Student disruptive behaviors deprive other students from the opportunity to learn, and teachers from delivering instruction. Our approach is to implement any supports for students in distress need and at the same time, prevent disrupting behaviors from recurring. As stated before, we all need to collaborate as a team to promote the positive learning environment we want for our WMS students.
I am looking forward to meeting you and your family soon. We are going to have a great year and many to come.
The district will be inviting all parents to participate in a Fall and Spring school survey so we could collect your feedback and use it to make our school a better place for all.
Please, let us know if you have any question or concerns.
Thank you very much.
Respectfully,
Carlos de la Barrera, NWS & WMS Executive Principal
Carlos DeLa Barrera
cdelabarrera@windham.k12.ct.us